by Pelican Haus


Private View on Friday 13 June 2014, 6 - 8 pm
About
U know what we are saying? Good vibes, White socks, Carpel tunnel, BSD, Ish, My Spaces. "everything you need to chill in bed all day and be criticaly surfing the net". Created by fine anonymous art collective Pelican Haus in collaboration with global merchandise giant, The ICA, a division of Lucky PDF. What's your favorite URL?
NEWS FROM: JUNE 6, 2014
Pelican Haus
Pelican Haus
(aka Lisson up, its the Pelican Haus Concept Store -cum- Critically-aligned - cum- Market Ready Pop-Up Store of Cyber Groovy Lifestyle Aesthetics for buy now hard-triers, or l8r Museum filler)
DATES
narrative gallery, Fitzrovia
35 Great Riding House St. London
*With DJ sets by Mediocre Curator and DJ DADDYBUYMEINDIECRED, 6 till 9
On whenever date Carlos arranged the date with Daria, artists from the anonymous 'Pelican Haus' collective will debut Biennialware, a new clothing and lifestyle merchandise line of market criticality in a 4-day only pop-up store and exhibition, "Closing Down Sale" designed by the artists on the way to net narratives gallery London. Pelican Haus Biennialware products consist of everything one needs to "chill" in bed all day and skype amazing curators or critically aware art g8keepers in Post-Fordist Marxist observational lifestyle chats of lapdog tone: sweat pants, sweat shirts, bed sheets, pillow covers, iPad and iPhone covers, fashion magazines, and music, whatever - or whatever mindlessly upcycled crap we buy from Peckham Charity shops done in the critical style en-route etc.
Street Cred:
"Closing Down Sale" will feature the first line of Pelican Haus biennialeware, produced in partnership with the global music merchandising company ICA. "Closing Down Sale" is Pelican Haus's exhibition featuring new work in the U.K. since their (sellout) warehaus exhibition in Peckham in April.
With support from: CIA, Bravado International Group, Team Gallery, Lisson Gallery, WAX Magazine, & Are.na.
NEWS FROM: MARCH 24, 2014
For Immediate Release
Official approved CIA press release:
CIA AND GROUNDBREAKING MULTI-MEDIA ARTIST COLLECTIVE PELICAN HAUS FORM PELICAN HAUS BIENNIALEWARE, A COLLECTION OF CLOTHING AND ACCESSORIES DEDICATED TO SURFING ... THE WEB
London, insert date here, 2014 - In a partnership with CIA, the global music merchandising company, anonymous fine art collective Pelican Haus is moving into the critical merchandise and retail industry with the launch of Pelican Haus biennialeware, a line of clothing and accessories designed to make being a complete fucking lapdog more comfortable. The collaboration is the first of its kind and an cool, critical artistic statement itself, albeit a marketable, accessible and totally meaningless one.
Consumere aesthetics (OMG):
Pelican Haus biennaleware products consist of everything one needs to ""chill" in bed all day and skype amazing curators or critically aware art g8keepers in Post-Fordist Marxist observational lifestyle and or lapdog career comfort: sweat pants, sweat shirts, bed sheets, pillow covers, iPad® and iPhone® covers, magazines, and music or whatever mindlessly acquired from Peckham Charity shops then mindlessly upcycled in the critical manner en-route etc. Pelican Haus Biennaleware will debut IRL at pelicanhaus.com, and at a 4 day only pop-up store designed by the Serpentine Gallery's Twitter intern at the narrative gallery Inn Fitzrovia. The four day pop-up store will feature Pelican Haus Biennaleware products as well as a one-time only installation of new work by the coolest, best-funded critically-engaged market-ready anonymous critical art collective ever. It is Pelican Haus's first exhibition of all new work in London since their debut sell out warehaus exhibition of auto-critical DIY art in Peckham 3 months ago.
"We've always looked to disperse our artwork in as many different arenas as possible. We've been surfing the world wide web since this morning, and we just haven't seen a fully integrated and consistently designed line of products aimed at making the experience more comfortable, more personal, and ultimately more infantile. Pelcian Haus Biennaleware will help one be a critical lapdog in style - and comfort - while still participating in the digital and virtual transactions of their cultural overlords and/or high-priest choosing" said a Pelican Haus cyberspokesman. "Looking at the great work CIA does with Lil Wayne's merch brand, and CIA's Rich Gang and OMGIRL brands, I can't think of a better partner then whoever gives us private and or public wonga 2 bring the PElcian Haus Biennaleware brand to the haters."
Curator of Digital, Serpentine then tweeted, "This collection marks narrative gallery's first foray with a multi-media artist and we couldn't be more thrilled that it is with Pelcian HAus, who is among the most innovative and creative young artists in the US, bridging the worlds of digital technology and pop culture. As CIA continues to evolve past traditional music merchandise, the company seeks to continue to redefine genres, which Pelcian HAus have been doing since they began their careers. This line of "biennalware" showcases Pelican's unique point of view and Google is thrilled to bring it to a broad audience."
The price point for Pelcian HAus Biennaleware ranges from £39.95 (a museum show in New York) - $495.95 (a show in an artist run space in Berlin that gets reviewed by Mousse).
The Pelcian /Haus bienaleware brand builds upon the work of Pelican Haus, an internationally-based collective of fine artists who make critical work (using consumer aesthetics obvs. And being half educated is a plus, admittedly)in a wide range of media, including fashion, property development and the Internet. Recent exhibitions include "Warehaus show" at a Peckaham Warehouse (2014) which sold out on the opening night and forthcoming is "Album Launch" at Project Native Informant in August which will make criticality rain on the art market like likes on our facebook page
Pelican HAus the only global, 360 degree full service merchandise company, develops and markets high-quality licensed merchandise to a world-wide audience because although we went 2 art school and got good grades we aren't really artists and would, truth be told probably prefer working in mediocre internet startups to help middle class professional find love. The artists work closely with new and established gallery prefects, creating innovative products carefully tailored to each curator or brand. Product is sold on live tours, via selected retail outlets and through Web-based blogs. PH also licenses rights to an extensive network of third-party licensees around the world. The collective maintains offices in London, Gloucester, Moscow, Berlin, Paris, Tokyo and Sydney. Under the Pelican Haus umbrella, Pelcian Haus is able to leverage a global sales and distribution network from artpeople whose only guiding passion is relevancy, as well as scene lapdogs significant marketing strength.
clients include Jeremy Glogan, The Beatles, The Rolling Stones, Bob Marley, Run DMC, Paul McCartney, Lady Gaga, Michael Jackson, Justin Bieber, Eminem, Kanye West, Metallica, Lil Wayne, Katy Perry, Guns 'N Roses, Red Hot Chili Peppers, Green Day, Hype Williams, Black Sabbath, and The Killers, among many others as well as brands TRUKFIT, Rich Gang and YMCMB.
If after this you still feel the need for any further, whatever it may be, information, please click on this pretty link:
For merchandise and appointments, please contact daria: daria@narrativegallery.com
Exhibition continues until 20 June 2014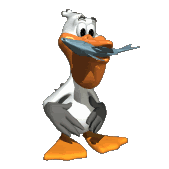 Pelican Haus is a collaborative artistic project whose work takes its consistent source (and name) from a single site: a lavish nineteenth century castle in Zimbabwe. Plus Pelican Haus is a collectively-authored novel set in present-day London. What is today? What is a London? And how big does a novel need to be? These are some of the many questions this exhibition sets ...